WELCOME.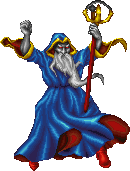 Looks like someone's got Javascript disabled.
b
FREQUENT UNREALITY.
IF SUSCEPTIBLE, PLEASE RETAIN CAUTION OUTSIDE OF THE
ORANGE LINE
THANK GNOME ITS FRIDAY!!!

I got on one day. And the train never stopped since.
It only stopped to let you on but the doors shut before I could get out.
I wonder if you're special?